L'Anathys – Toulon
L'ANATHYS
TOULON
CONTRACTING AUTHORITY: ICADE
MISSION:  MISSION CONCEPTION
BE PARTNERS: GARNIER
PHASE:  DELIVERED 2016
These residential halls have 135 student rooms with facilities on the Luminy university campus in Marseille. The development has 3 separate buildings arranged in a U around a space containing a car park covered with a huge esplanade.
The architectural style is simple and uncluttered. The horizontal masonry (railings and parapets) are sequenced by lighter vertical elements (separating the balconies).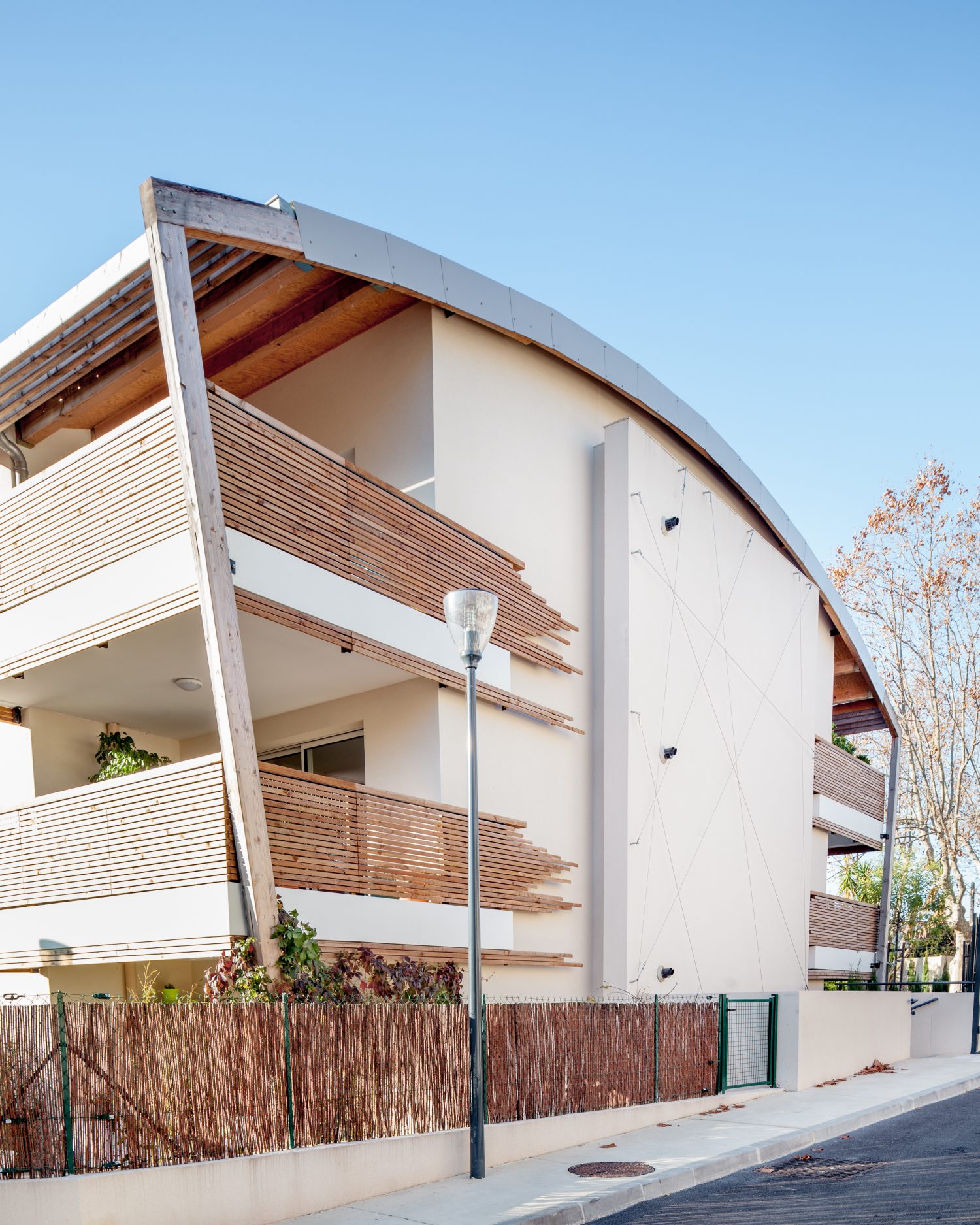 THE DETAIL
The relationship between the building façades and the development's environment required a certain restraint in both the design and the joinery.