Les Capucines – La Ciotat
LES CAPUCINES
LA CIOTAT
CONTRACTING AUTHORITY: SUD GESTION IMMOBILIER
MISSION:  MISSION COMPLETE 
BE PARTNERS: MARCIANO
PHASE:  DELIVERED 2010
We had a complex equation to solve. A plot on the outskirts of an old town centre and contemporary buildings on a very different scale, as well as existing and particularly interesting gardens.
We devised two perfectly integrated buildings presenting all the wealth and diversity of their immediate neighbours.
In relation to the neighbouring housing, the development's scale was managed by tiering the roofs and volumes to soften and smooth the transition between the new programme and the existing homes. The uppermost sections were recessed and sequenced to create a softer impact for pedestrians and to offer views of the sky typical of the narrow streets in the old town centre.
The development's perspective from rue Saint Jacques created a visual break, showcasing the communal gardens in the centre of the project.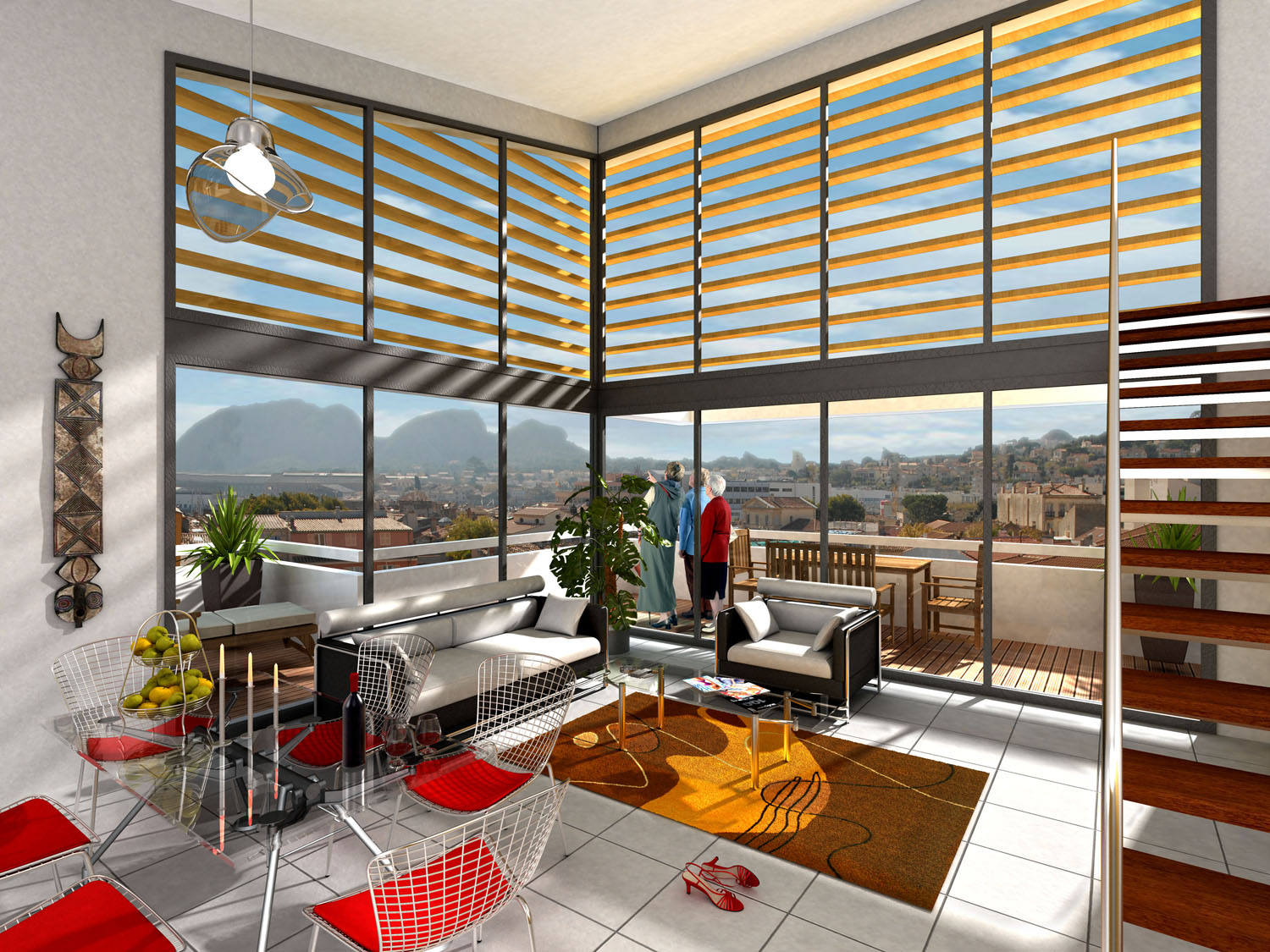 THE DETAIL
Some apartments on the top floor have a pent roof opening onto large interiors with split-level mezzanines and vast windows with sea views.