Patio Julien – Toulon
LE PATIO JULIEN
TOULON
CONTRACTING AUTHORITY: BOUYGUES IMMOBILIER
MISSION:  DESIGN
BE PARTNERS: INGEBETON / IDEM / ARRAGON
PHASE:  BID SUBMITTED
Patio Julien stands out with its elegant and dynamic architecture.
Its volumes are executed with simplicity and integrate perfectly with the adjoining buildings whilst setting the whole apart thanks to a resolutely contemporary style.
The terrace-balconies create movement on the street façades whilst on the patio side, the landscaped garden represents a restful breathing space.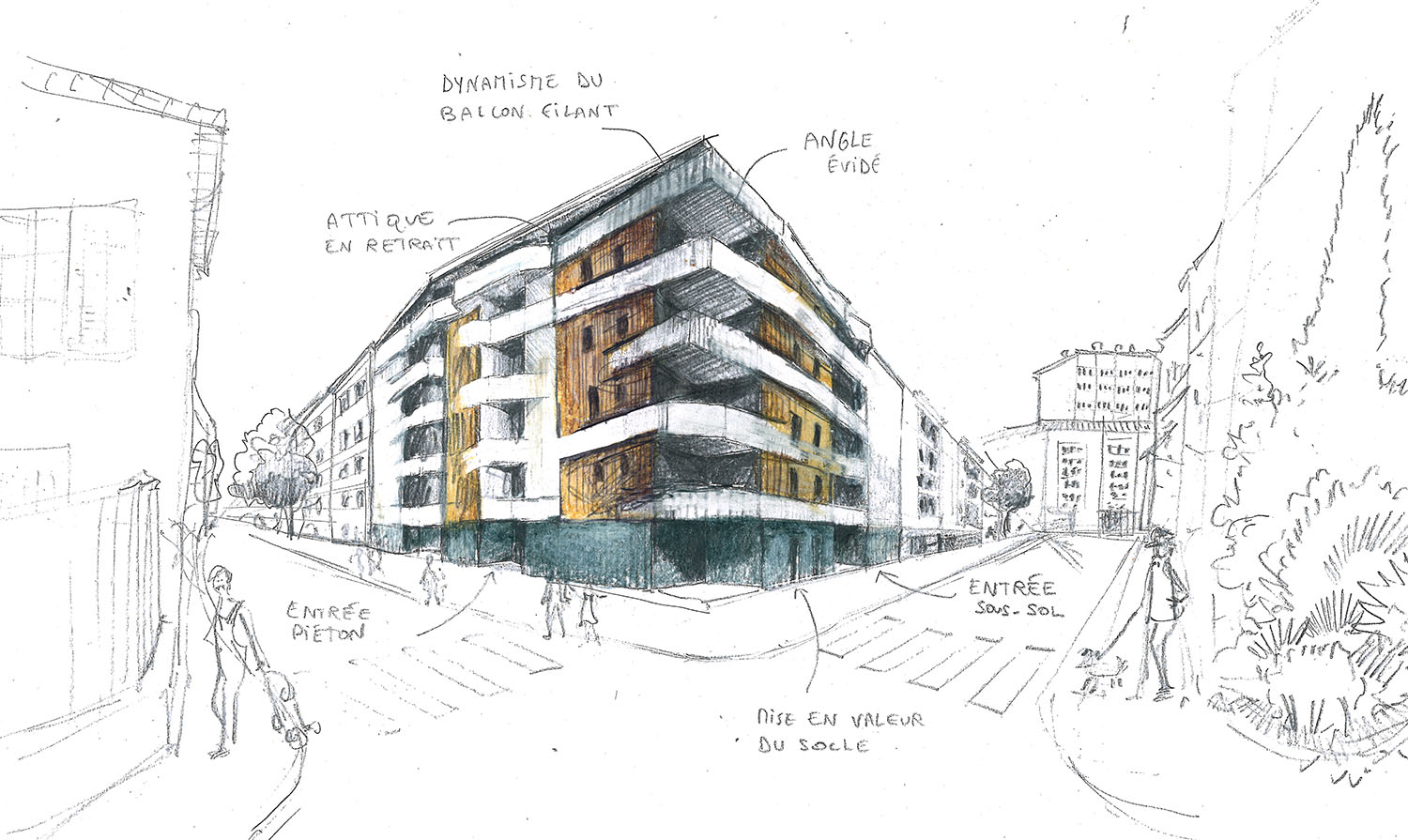 THE DETAIL
The white horizontal lines of the balconies enliven the façades and establish the building's identity. They are highlighted by the background ochre colour that gives depth to the build.
The projecting volumes capture the light to create shadows that change as the day moves forward.