Valmarina – Bandol
RESIDENCE VALMARINA
BANDOL
CONTRACTING AUTHORITY: REDMAN
MISSION:  COMPLETE MISSION 
BE PARTNERS: SEE
PHASE:  DELIVERED 2016 
The development is located in a mixed peri-urban environment, with nearby villas and collective housing. The design limits exposure to neighbouring properties whilst allowing each home to benefit from large openings onto the outdoor spaces (patio or garden).
The top floor treatment reduces the impact of the building's height and offers huge patios for the R+2 apartments. Large balconies and terraces are "attached" to the main volumes to give the architecture a powerful energy.
The roof is terraced, very predominant in the area and perfectly consistent with the development's contemporary style.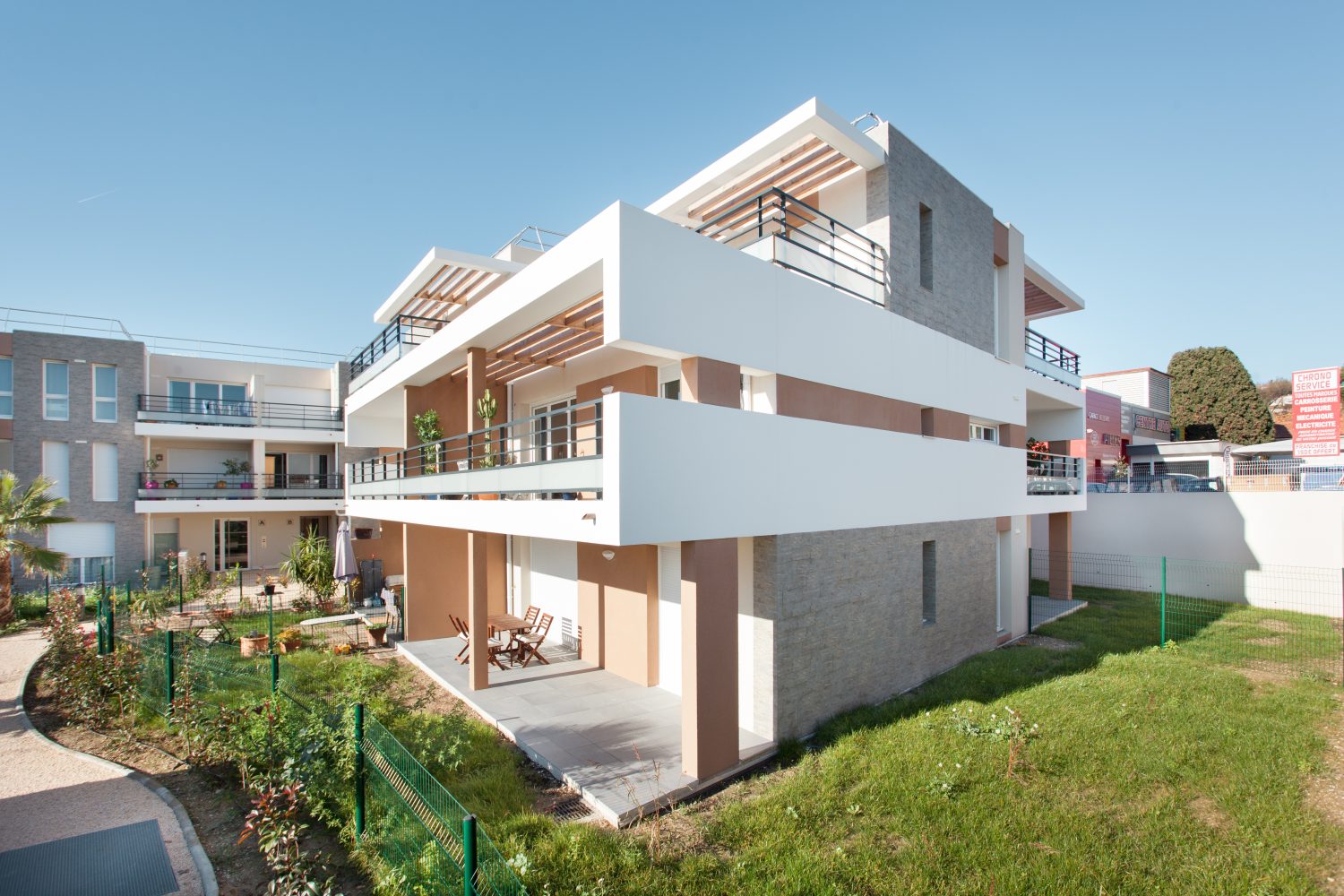 THE DETAIL
The "attached" elements bring a contemporary style through their horizontality, toying with materials and colours.